Home
/
Journal
/
SafeOp Holster development
SafeOp Holster development
08/01/2022
A request from the Gun safety consortium RFP meeting in April 2021 was a secure pistol holster, so we got to work quickly. Our first protype was completed in July 2021 and designed for use with a Glock 19 Gen 5 pistol.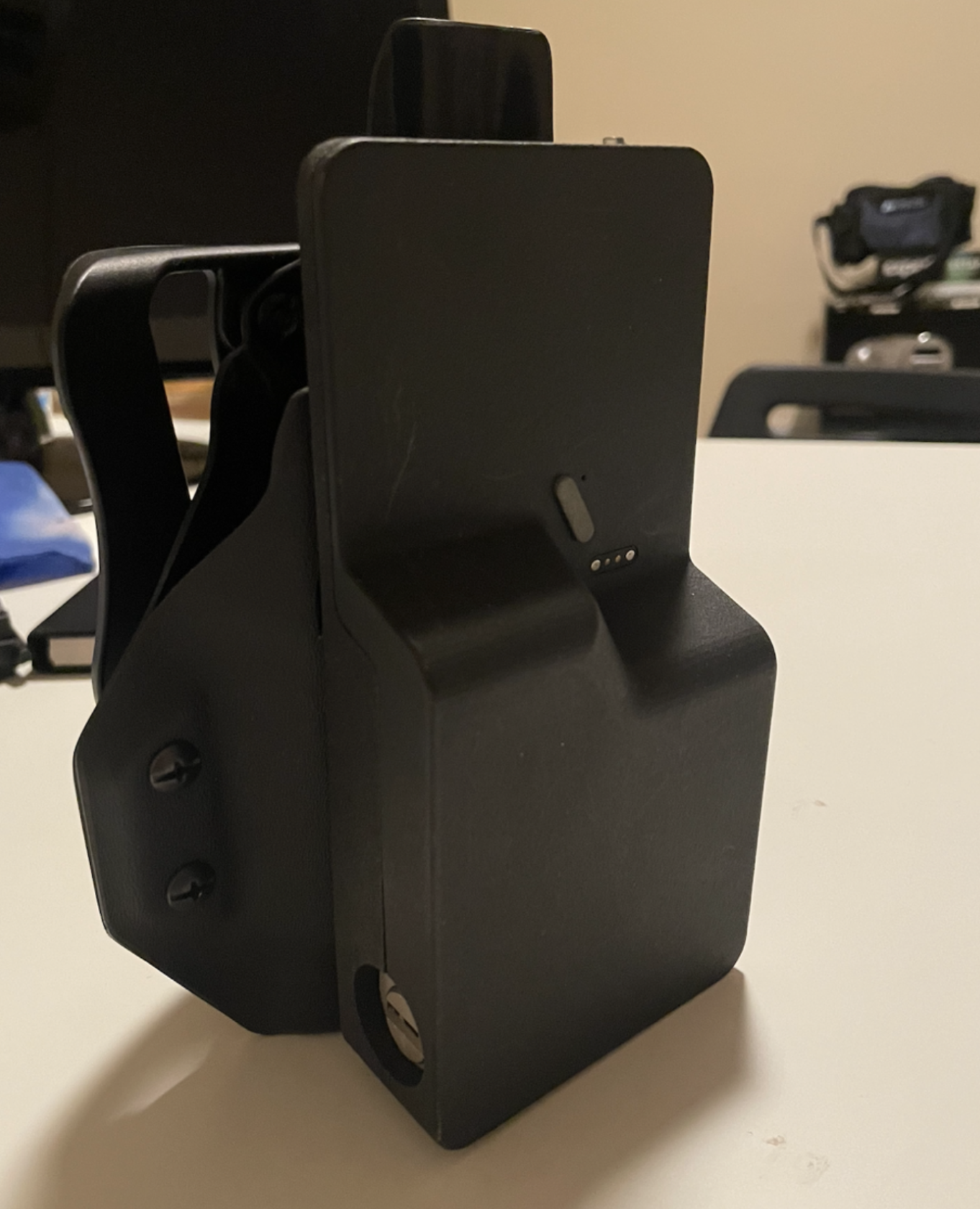 SafeOp Holster V1.0
After initial testing and feedback, we embarked on the next iteration with the primary goals of mechanical and aesthetic improvement. The V1.0 unit worked well but form factor required attention, specifically the unit being able to sit close to the hip as possible.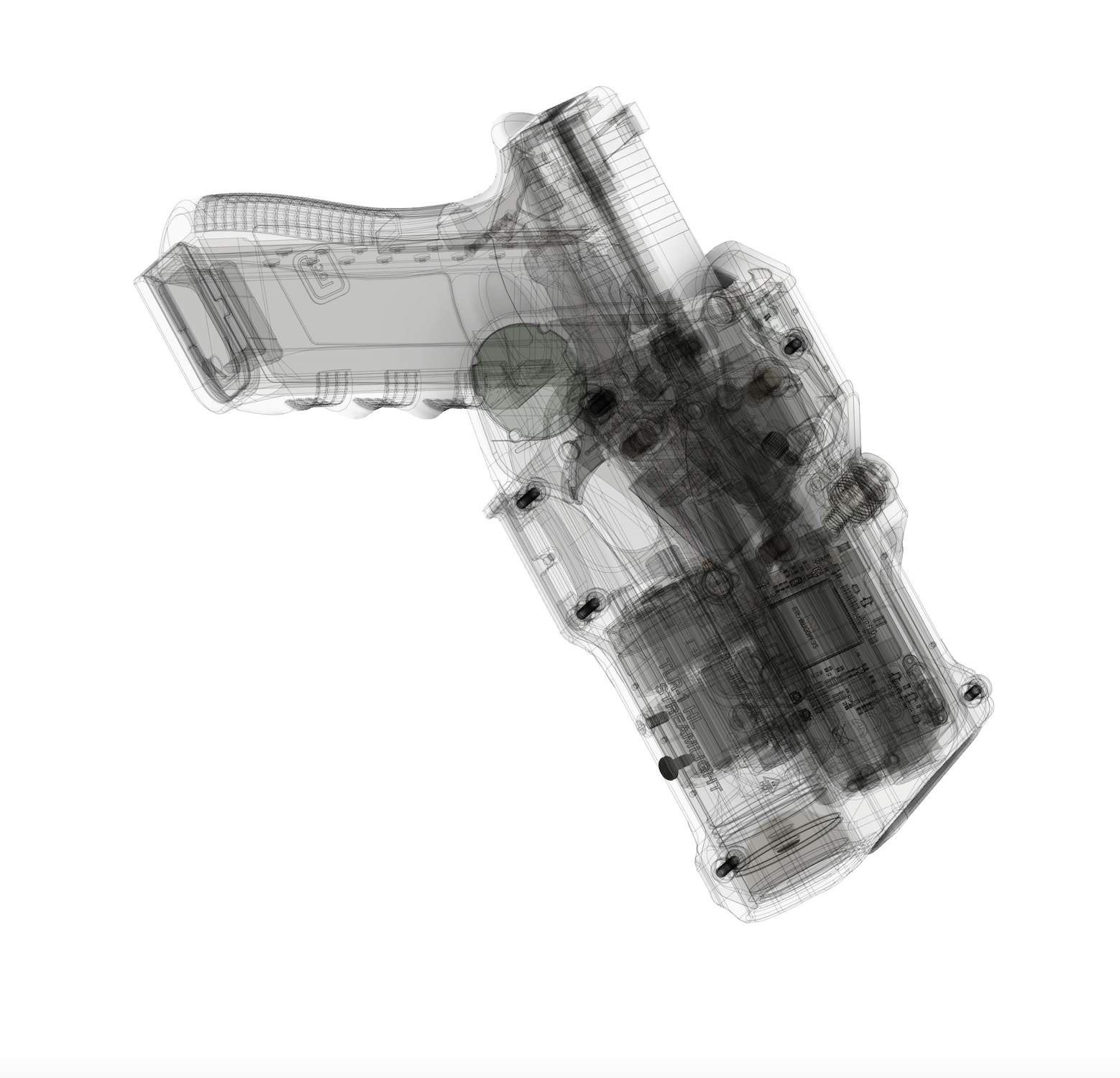 SafeOp Holster V2.0
V2.0 features included a totally redesigned lock mechanism, improved unlock speed at less than a quarter of a second as well as enhanced flashlight capability with the unit able to accommodate a TLR-1 Streamlight size unit. Firmware and the mobile app were upgraded for movement detection functionality.
We demonstrated the V2.0 prototype to several organizations and the unit performed extremely well. Several minor tweaks were requested and the V3.0 work began to accommodate.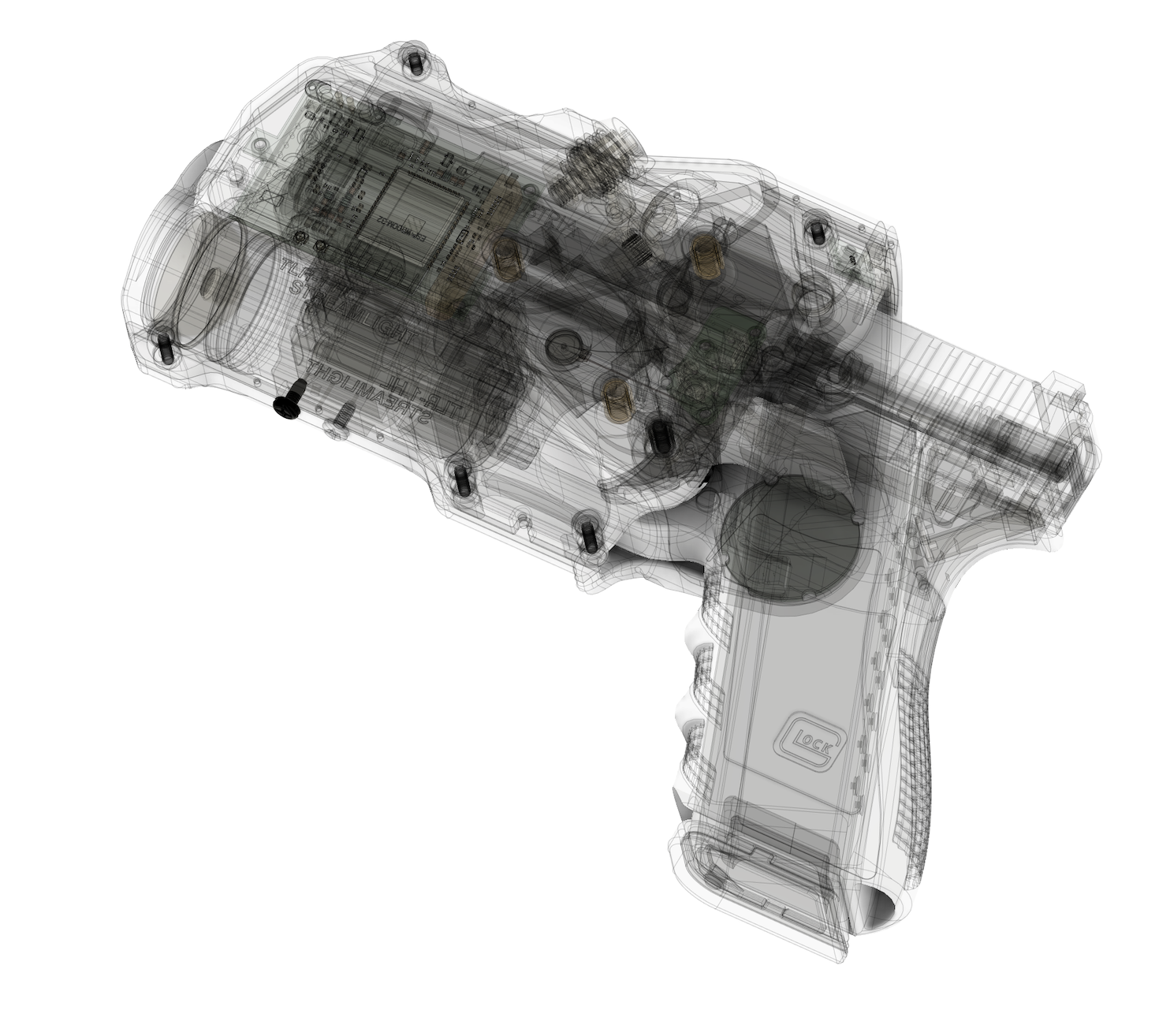 SafeOp Holster V3.0
Our current V3.0 design includes improvements in firmware and ring detection. This version we felt met all the RFP requirements to begin trials with law enforcement scheduled Spring 2023. This version will accommodate a Glock 17, 19 and 45 pistol.
Interested in the holster for personal use? Drop your email in the "interested in learning more" section of our home page.